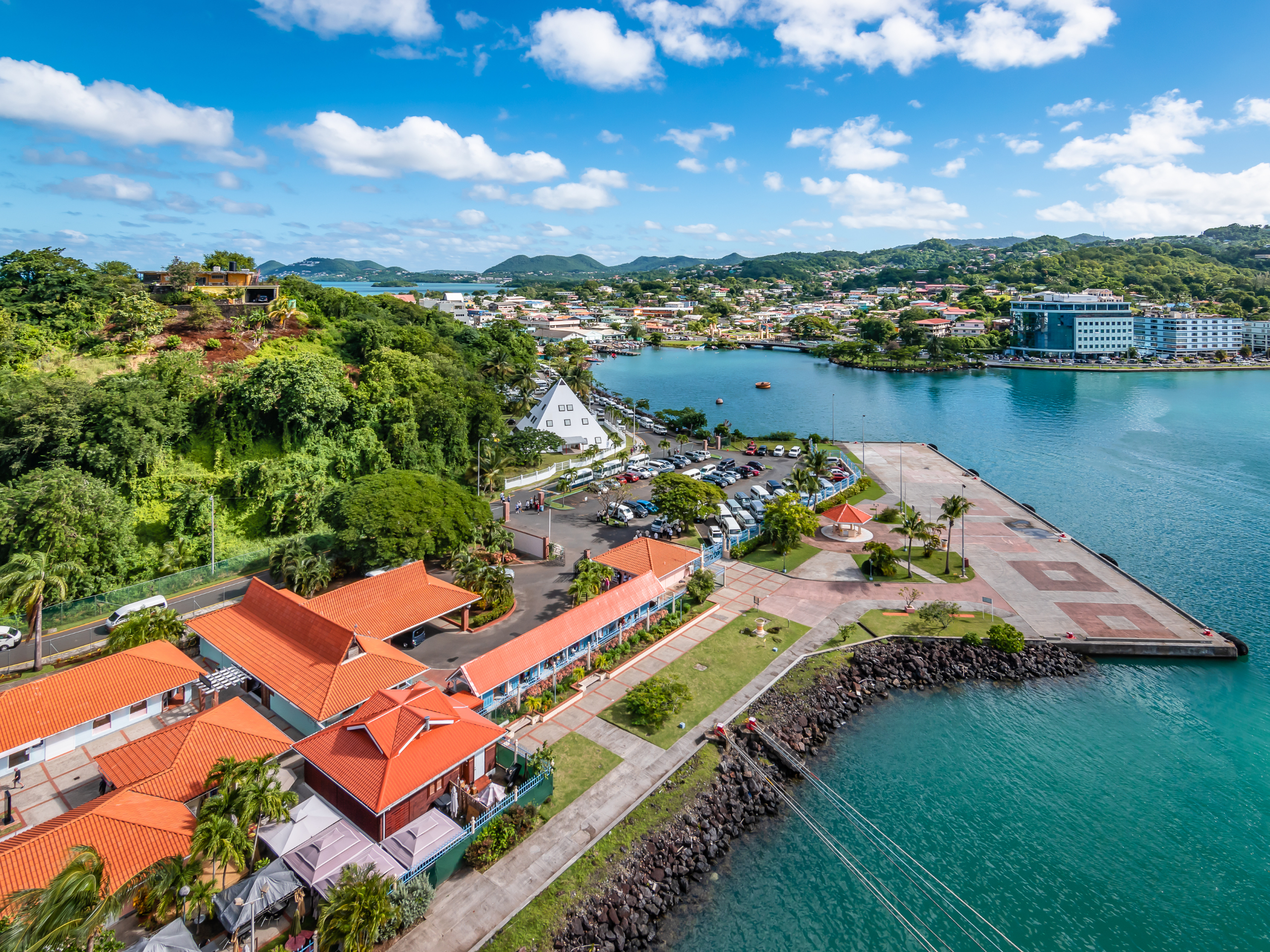 What is the Weather in St. Lucia Like?
Welcome to a comprehensive guide that uncovers the captivating climate of St. Lucia, a Caribbean paradise that beckons travelers with its stunning landscapes and inviting waters. If you're planning a getaway to this tropical gem, understanding the weather in St. Lucia is crucial to ensuring a memorable and enjoyable experience. In this article, we delve into the climate patterns throughout the year, offering insights on when to visit, what to pack, and what to expect during your stay in this enchanting island paradise.
Answering The Question: What is the Weather in St. Lucia Like?
Understanding the Weather in St. Lucia:
St. Lucia is not only renowned for its breathtaking landscapes and luxurious resorts but also for its consistent and inviting climate. Here's a comprehensive look at the weather in St. Lucia, helping you make the most of your visit to this captivating destination:
St. Lucia's Year-Round Appeal:
St. Lucia's allure is enhanced by its year-round consistency in weather. With average temperatures ranging from 79 degrees F (26 degrees C) in January to 83 degrees F (29 degrees C) in November, the island welcomes visitors with a warm and inviting embrace regardless of the time of year.
Optimal Months to Visit:
While St. Lucia offers pleasant weather throughout the year, the best time to visit is during the winter and spring months. Travelers visiting between December and April will enjoy drier conditions and avoid the wetter seasons of summer and fall. The tropical showers and occasional thunderstorms, even during the wet season, are typically brief and quickly pass by.
Fast Climate Facts:
Hottest Month: November (83 F / 29 C)
Coldest Month: January (79 F / 26 C)
Wettest Month: October (10.5 inches of rainfall)
Sunniest Month: March (8 hours of sunshine)
Best Month for Swimming: August (average sea temperature 84 F / 29 C)
The Wet Season in St. Lucia:
St. Lucia's tropical rain showers are a signature of the wet season, which officially spans from July through November. While the temperature remains warm and sunny, visitors should be prepared for occasional intense tropical rain showers. The dry season occurs from December through June, providing a more predictable climate for travelers.
Spring in St. Lucia:
The ideal time to visit St. Lucia is during spring, from March through April. During this period, the weather is sunny and dry, offering an excellent opportunity to explore the island without the peak tourist crowds. With an average sea temperature of 81 F (27 C) in March and April, it's the perfect time for both beach activities and inland adventures.
Summer in St. Lucia:
Summer in St. Lucia is marked by warm temperatures and average sea temperatures of 82 F (28 C) in June and July, rising to 84 F (29 C) in August. While the summer months bring more substantial rainfall, the showers are usually brief and pass quickly. The ocean remains inviting for swimming year-round.
Fall in St. Lucia:
St. Lucia's fall season, from August to November, coincides with the peak of the hurricane season. While tropical storms are possible, they rarely result in severe hurricanes affecting the island. The autumn months experience more rain, especially in October, but the showers are short-lived. Fall is one of the hottest periods of the year, with September and October having an average high of 89 F (32 C).
Winter in St. Lucia:
Winter marks the end of the rainy season, offering drier conditions with average highs of 85 F (29 C) in December and January. While the weather remains warm, even in the dry season, travelers can expect occasional tropical showers. Winter is also the peak tourist season, making early bookings essential to secure accommodations and flights.
Plan Your Next Vacation with Barefoot Holidays:
As you embark on your journey to experience the weather in St. Lucia, consider partnering with Barefoot Holidays, the premier travel agency in the region. With expertly curated tours, exceptional service, and a deep understanding of the island, Barefoot Holidays ensures your vacation is nothing short of extraordinary. Let Barefoot Holidays guide you to the best experiences and hidden gems on the island. Discover our exceptional tour offerings in St. Lucia and start crafting memories that will last a lifetime.