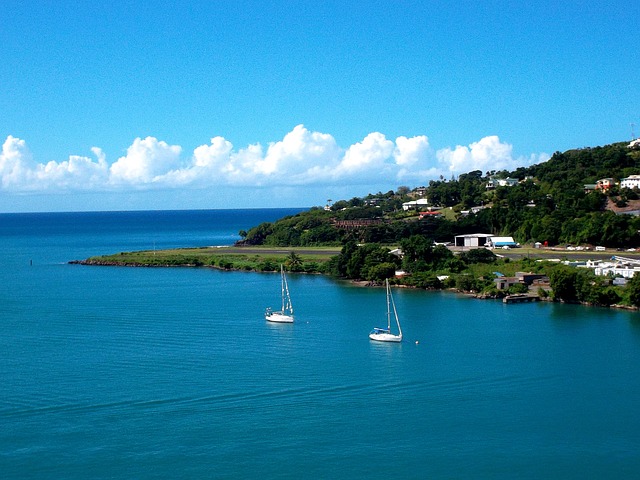 Things to do in St. Lucia during January
Located in the southeast Caribbean, St. Lucia has become a popular tourist destination on many a bucket list. It's the ideal place to relax and escape the daily grind, thanks to its beautiful scenery and laid-back atmosphere. The island is probably best known to tourists for its all-inclusive resorts and gorgeous beaches. From villas to boutique hotels, there are countless places to choose from and ways to personalize your trip. At Barefoot Holidays DMC, we welcome everyone with open arms and warm smiles. Let's take a look at a couple of things to do in St. Lucia during January, the first month of the new year.
5 Things to do in St. Lucia during January
See the Pitons
St Lucia is commonly known for the two mountainous peaks located on the southwest coast of the island. Known as the Gros and Petit Pitons, these natural formations were created by two volcanic mountains that used to be active thousands of years ago. Today, it's well known for its gorgeous views and amazing hiking trails for those who are looking for an adventure. The only way to see the island from a mountain peak is by hiking, and it will be well worth it once you reach the top. 
Pigeon Island National Park
Located in the northern tip of the island lies one of St. Lucia's most important historical monuments. Pigeon island was first inhabited by the Amerindians and was later occupied by pirates during the late 18th century. The island is filled with historical sites and activities to explore such as the ruins of Fort Rodney and the nearby beaches. If you decide to go with a tour guide based at the park, you'll get a chance to go on your own pirate treasure hunt and win some amazing prizes. 
Diamond Falls Botanical Gardens
If you're looking for something to do that doesn't involve sand or the ocean, then this next tourist site might be the one for you. Located just outside the town of Soufriere, the Diamond Falls Botanical Gardens is an eye-catching attraction that is both vibrant and relaxing. This 6-acre attraction is overflowing with vibrant foliage, such as hibiscus, ixora, and heliconia, to name a few. The Diamond Falls waterfall is also a visual delight, changing colors throughout the year as a result of the mix of rainwater and volcanic minerals that runs down the waterfall.
Snorkeling
If you enjoy exploring the wonders of deep blue seas, then St. Lucia might be the place for you. The island offers a wide variety of snorkeling and diving options to fulfill your underwater cravings. You might even run into some of our underwater friends such as the frogfish. Take a deep dive at the famous Anse Chastanet coral reef or test your diving skills at the Pitons underwater cliffs.
Hiking and waterfalls
Hiking parts of St. Lucia can be very rewarding if you want to get away from the beach for a while and head out into nature. The Tet Paul Nature Trail is a popular hiking trail that offers stunning views of St. Lucia. This park takes about 45 minutes round-trip through the Pitons Management Area's tropical forests. You'll be able to view and learn about the plants and trees, including many tropical fruit trees, on the short hike, and you'll eventually reach the "Stairway to Heaven,' steep steps leading to a magnificent view of the countryside. This trail has a small fee to enter. Other hikes are available in St. Lucia as well. Many visitors to Soufriere enjoy the scenic hike up to Sapphire Falls, a beautiful narrow waterfall surrounded by rainforest. Hiking trails up the Pitons are also available but be aware that they can be challenging for inexperienced hikers.
Ready to book a trip to the beaches of St Lucia?
We are the leading Independently Owned Destination Management Company on St. Lucia, serving the Leisure and MICE markets for over 30 years. Founded in 1988, we have been fulfilling the needs of discerning travelers clearly understanding their diverse requirements and needs. Barefoot Holidays St. Lucia has on staff a group of 18 full time travel professionals who have merged their talents, knowledge, resources and passion for travel and tourism to ensure the success of their clients' visit to the island. The company's success can be attributed to hard work, innovative procedures, profound knowledge, and the use of modern technology.
Call us today at 1-758-450-0507 for a consultation or free to email us at info@barefootholidays.com