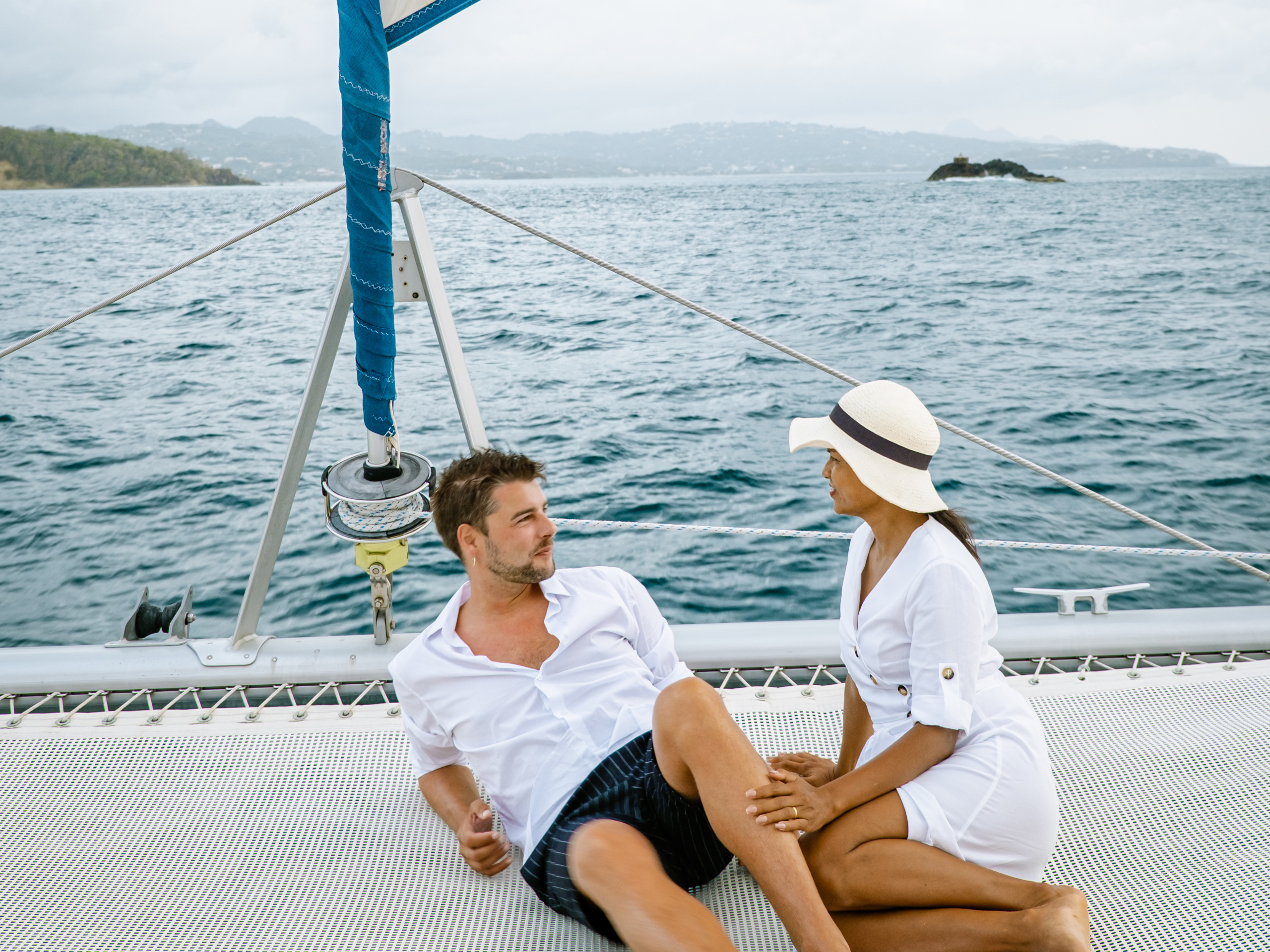 10 Reasons to Go Sailing in St. Lucia
Welcome to a captivating journey that invites you to explore the enchanting waters of St. Lucia. As a haven for water enthusiasts, this Caribbean gem beckons you to set sail and experience its maritime wonders. In this article, we present 10 compelling reasons why sailing in St. Lucia is an experience that promises adventure, relaxation, and unparalleled beauty. Embark on this nautical exploration and discover the magic that awaits you on the sparkling waters of St. Lucia.
10 Reasons To Go Sailing in St. Lucia:
Sailing in St. Lucia is more than an activity; it's an opportunity to immerse yourself in the natural splendor of this tropical paradise. Here are 10 irresistible reasons to hoist your sails and embrace the captivating world of St. Lucia's seas:
1. Perfect Trade Winds:
The warm and gentle trade winds that grace the island make St. Lucia an ideal destination for sailing. These winds create a tranquil and enjoyable sailing experience, perfect for both experienced sailors and those new to the world of sailing.
2. Serene Caribbean Waters:
St. Lucia's western coast is caressed by the calm waters of the Caribbean Sea. This gentle embrace contrasts the Atlantic Ocean on the island's eastern side, ensuring a smooth and enjoyable sailing journey.
3. Majestic Island Views:
Sailing around St. Lucia offers a unique perspective of the island's beauty. Admire the undulating hills, the iconic Pitons rising from the sea, and the pristine beaches that line its shores. Each view is a masterpiece waiting to be savored.
4. Reconnect with Nature:
Set sail on an adventure that brings you closer to nature. St. Lucia's maritime treasures include vibrant marine life, breathtaking coral reefs, and secluded coves that invite you to explore and discover.
5. Yachting Events and Regattas:
Immerse yourself in the excitement of yachting events that celebrate St. Lucia's maritime heritage. Join the Saint Lucia International Bill Fish Tournament, the Mango Bowl Regatta, and the renowned Atlantic Rally for Cruisers (ARC) to experience the thrill of competitive sailing.
6. Boat Charters and Cruises:
Choose your sailing adventure with ease through the variety of boat charters and cruises available. Whether you're a seasoned sailor or a novice, there's an option that caters to your preferences, allowing you to explore St. Lucia's waters on your terms.
7. A Journey of Discovery:
Navigate the azure waters of St. Lucia with an intimate sailing experience. Learn the basics of sailing while relishing the freedom to explore hidden gems and secluded spots that define the island's charm.
8. Smooth Navigation and Clearance:
Navigating St. Lucia's waters is made convenient with straightforward clearance procedures. Whether you're extending your stay or arriving for the first time, the process ensures a hassle-free entry.
9. Marinas and Moorings:
St. Lucia boasts two marinas – IGY Rodney Bay Marina and the Marina at Marigot Bay. These world-class facilities provide a safe and convenient haven for yacht enthusiasts, offering repair facilities, chandleries, and luxury amenities.
10. An Unforgettable Yachting Vacation:
Sailing in St. Lucia is an invitation to create lasting memories. Dock at marinas that offer 5-star amenities, explore vibrant marine life, and witness the island's allure from a whole new perspective.
Plan Your Next Voyage with Barefoot Holidays: Sailing in St. Lucia
As your sailing adventure in St. Lucia comes to a close, the allure of future travel beckons. Embrace the allure of your wanderlust with Barefoot Holidays, the premier travel agency in St. Lucia. With expertly curated tours and exceptional service, Barefoot Holidays ensures your next vacation is nothing short of extraordinary.
Ready to set sail on your next dreamlike journey? Let Barefoot Holidays guide you to the best experiences and hidden gems on the island. Discover our exceptional tour offerings in St. Lucia and start crafting memories that will last a lifetime.