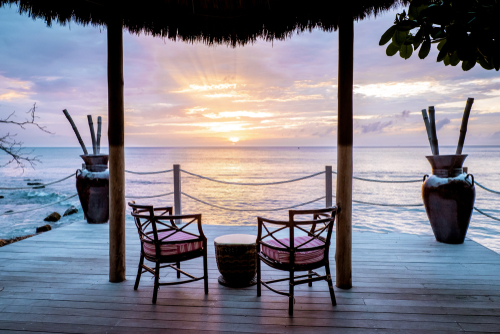 Best Family-Friendly Hotels in St. Lucia
St. Lucia offers an amazing opportunity for you to have a vacation with the entire family. With so many family-friendly activities to try and places to see, you can choose a hotel that accommodates and offers fun for all ages. Barefoot Holidays St. Lucia, your St. Lucia Travel Specialists, we will recommend a few of the best family-friendly hotels in St. Lucia.
Best Family-Friendly Hotels in St. Lucia
Windjammer Landing Villa Beach Resort
Tucked away on a lush hillside along the cobalt Caribbean Sea, Windjammer Landing Villa Beach Resort is unlike any destination you have witnessed. Bringing to mind the beauty and charm of a picturesque Mediterranean village, this stunning island retreat beckons with secluded villas, luxury amenities, and friendly Lucian hospitality.
At Windjammer Landing Villa Beach Resort, they pride themselves on meeting guests' needs, and exceeding them. Perfect for families, honeymooners, and couples, the hillside resort features spacious accommodations, sparkling swimming pools, an array of motorized sports, and world-class dining experiences. Kids and teens also love the pizza parties, coconut bowling, dance lessons, and more. Book a spa treatment, celebrate a special occasion, or simply relax on the in-water hammocks.
Marigot Bay Resort Spa and Marina
Secluded in tropical splendor and nestled in a bay of deep turquoise lies this luxury resort in Saint Lucia. Marigot Bay Resort, Spa and Marina welcomes you to where getting outdoors to fresh air and sunshine meets unparalleled privacy and luxury. From your own balcony, dedicated pool cabana, private yacht or sailing adventure, or on an exclusive island excursion, you will enjoy the best that Saint Lucia offers. But of course, they completely understand if you just want to relax in your beautifully appointed residence or penthouse! With the new Marigot Moment Maestros, offering the full services of a Concierge, Personal Assistant and Butler, they make it tempting to just escape the world and indulge in the exceptional service and spacious accommodations.  
St. James's Club Morgan Bay
St. James's Club Morgan Bay is a vibrant, colorful, and refreshingly casual All-Inclusive resort in Saint Lucia. Distinguished by its romantic beachfront setting just minutes from the world-class Rodney Bay Marina, Cap Estate Golf Course, and capital city of Castries, St. James's Club Morgan Bay offers relaxation, romance, and a hint of adventure. The perfect vacation destination for families, and couples. This resort offers a host of beachfront fun and relaxation for everyone.
Royalton St. Lucia Resort and Spa
Nestled in the lush landscapes of St Lucia, the all-inclusive Royalton Saint Lucia Resort and Spa invites guests to vacation in an upscale environment in style and comfort. Offering modern facilities, friendly staff, fascinating local culture and world-class cuisine, guests can look forward to one of the best all-inclusive resorts in Saint Lucia. 
Ideal for travelers of all ages, this resort features three distinct sections, including a family-friendly area, a Diamond Club section for a higher level of service with exclusive pool, beach and dining areas, and Hideaway, an adults only oasis.
Treat the whole family to a vacation where everyone will find something to keep them entertained. Kids can visit the supervised kids club, which features the Kids Adventures Program, designed for a memorable experience in paradise, while adults mingle over signature cocktails at one of the resort's elegant bars. 
About Barefoot Holidays
Barefoot Holidays St Lucia is an Award-Winning Full-Service Destination Management Company dedicated to providing a multitude of Services and excursions to visitors. We continue to craft Ideal Experiences and to welcome our many clients to the 'Barefoot Holidays St Lucia' family. No request is too small or logistically complicated for us to handle.