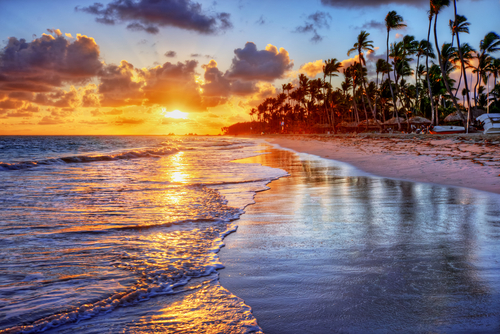 The 9 Best Hotels in St Lucia To Book For Your Next Trip
At Barefoot Holidays, a luxury travel agency in St Lucia, we believe everyone is unique so we cater for every individual differently. This is why when it comes to booking the best hotels in St Lucia for our clients we select from a wide variety of hotels. Whether you are looking for an all-inclusive hotel, or a relaxing spa getaway on the island of St. Lucia there is something for everyone. Here are our favorite hotels to choose from.
The 9 Best Hotels in St Lucia According to Barefoot Holidays
Windjammer Landing Villa Beach Resort
Tucked away on the lush hillside along the cobalt Caribbean Sea, Windjammer Landing Villa Beach Resort is unlike any destination you have seen. This resort is perfect for families, honeymooners, and couples. The resort also features spacious accommodations, sparkling swimming pools, an array of motorized sports, and world-class dining experiences. For more information contact Barefoot Holidays.
Marigot Bay Resort & Marina
Secluded in tropical splendor and nestled in a bay deep of turquoise waters, you will find the Marigot Bay Resort & Marina. From your own balcony, dedicated pool cabana, private yacht or sailing adventure, or on an exclusive island excursion, you'll enjoy the best that Saint Lucia offers. For more information contact Barefoot Holidays.
The Landing Resort & Spa
Tucked on the shores of Rodney Bay along one of St. Lucia's most celebrated beaches, The Landings Resort and Spa exudes a sense of luxury and timeless elegance. Exquisitely decorated villas are bespoke retreats overlooking the resort's luxury yacht marina or the Caribbean's shimmering turquoise waters. For more information contact Barefoot Holidays.
Bay Gardens Beach Resort & Spa
A magnificent island escape is waiting to welcome you to Saint Lucia. Stay at the inviting Bay Gardens Beach Resort & Spa and experience a true adventure, relaxation, and refreshment all in one place. Mingling business and pleasure is easy at Bay Gardens Beach Resort & Spa, with complimentary access to our business centre and well-equipped meeting rooms and venues for your next event. Brides and grooms will be pleased to have the use of our elegant wedding gazebo and arch. And of course, seekers of pure relaxation won't want to miss the chance for a pampering escape to the luxurious La Mer Spa and Salon. For more information contact Barefoot Holidays. 
Sugar Beach, a Viceroy Resort
From the first moment you step foot on their soft white sand, Sugar Beach, a Viceroy Resort, is here to renew you. Enjoy the privacy and beauty of 100 acres of pristine rainforest on the Caribbean Sea. It's all at the site of an 18th-century sugar plantation and in the embrace of the UNESCO World Heritage-listed Pitons. Seek seclusion in private accommodations amid vibrant gardens and soaring trees. Take the opportunity to reconnect and reflect as you explore every breathtaking angle of this island paradise — be it hiking in the Pitons, indulging in a treatment at the Rainforest Spa, or sipping a rum cocktail at the beachside bar. For more information contact Barefoot Holidays.
Jade Mountain Resort 
Rising majestically above the 600 acre beach front resort of Anse Chastanet, Jade Mountain Resort on St. Lucia's south-western Caribbean coastline is a cornucopia of organic architecture celebrating St. Lucia's stunning scenic beauty. Expect grand sweeping spaces where bedroom, living area and an extravagant private infinity pool glide into one another to form extraordinary platforms floating out into nature. With the fourth wall entirely absent, Jade Mountain's sanctuaries are stage-like settings from which to embrace the full glory of St. Lucia's Pitons World Heritage Site, and of course, the eternal Caribbean Sea. Wrapped around an infinity pool with a dazzling kaleidoscope of colors, the Jade Mountain Club celebrates James Beard Award winner Chef Allen Susser's "Jade Cuisine." Hovering in space above the Jade Mountain Club is the Celestial Terrace, perfect for sunset cocktails or star-gazing. A wide range of spa services can be enjoyed in the privacy of the Jade Mountain sanctuaries or at Kai en Ciel, Jade Mountain's boutique spa and fitness studio. The resort major domos and a dedicated resort team ensure outstanding service around the clock. For more information contact Barefoot Holidays. 
Cap Maison Resort & Spa
Set in a stunningly beautiful location with its own secluded sandy beach. The intimate and stylishly designed villa suites make it feel more like a private residence (albeit with impressive hotel facilities) providing the perfect setting to enable you to get the most from your precious time. Lovingly created, it is family owned and managed so service is naturally friendly, personal and attentive without being invasive. Attention to detail is paramount, from the design to the service and the food. Featuring two of the best restaurants on the island, the Cliff at Cap and the Naked Fisherman (along with one of the best stocked walk-in wine cellars) it is definitely a hotel for food lovers. For more information contact Barefoot Holidays 
Ladera Resort
Once part of the Rabot Estate, one of Soufrière's oldest and most famous cocoa plantations, Ladera Resort stands today as St. Lucia's most unique and luxurious resort and the only resort situated on a UNESCO World Heritage site. The setting is breathtaking and unlike any other, on a volcano ridgeline 1,000 feet above the deep, blue Caribbean Sea, with stunning views of the Pitons.  The resort's intimate design, with just 37 rooms and suites, offers the perfect setting for forging a connection to the beauty, romance and lifestyle of St. Lucia. Befitting the resort's eco-friendly philosophy, each is uniquely constructed from locally harvested tropical hardwoods, stone and tile. Furniture is made on site by St. Lucian artisans. Your suite's "open wall" gives way to a private plunge pool and magnificent views of the Pitons and Caribbean. For more information contact Barefoot Holidays. 
Harbor Club St. Lucia, Curio Collection by Hilton
Experience the tropical beauty and maritime charm of Harbor Club St. Lucia, Curio Collection by Hilton. Set in the Gros Islet quarter on the northwest coast, our resort provides a laid-back getaway near some of the island's top beaches, attractions, and nightlife.
Each guest room features nautically-inspired decor, complimentary WiFi, a 49-inch TV, espresso machine, and a mini-fridge. Customize your stay with a variety of floorplans and luxuries including corner rooms, swim-up rooms, terraces, and views of the marina or mountains. Suites are especially elegant with a separate living area, powder room, and freestanding bathtub and shower. For more information contact Barefoot Holidays. 
About Barefoot Holidays
We are the leading Independently Owned Destination Management Company on St. Lucia, serving the Leisure and MICE markets for over 30 years. Founded in 1988, we have been fulfilling the needs of discerning travelers clearly understanding their diverse requirements and needs. Barefoot Holidays St. Lucia has on staff a group of 18 full-time travel professionals who have merged their talents, knowledge, resources, and passion for travel and tourism to ensure the success of their clients' visit to the island. The company's success can be attributed to hard work, innovative procedures, profound knowledge, and the use of modern technology. Moreover, we represent a diverse group of Travel Agents, Tour Operators, Travel Networks, and Incentive Houses from around the world who rely heavily on our services in ensuring excellent product delivery to their clients. The company is a service-oriented entity focused on offering a full range of Destination Management Services with personalized attention.
For more information regarding the best hotels in St Lucia please contact Barefoot Holidays.