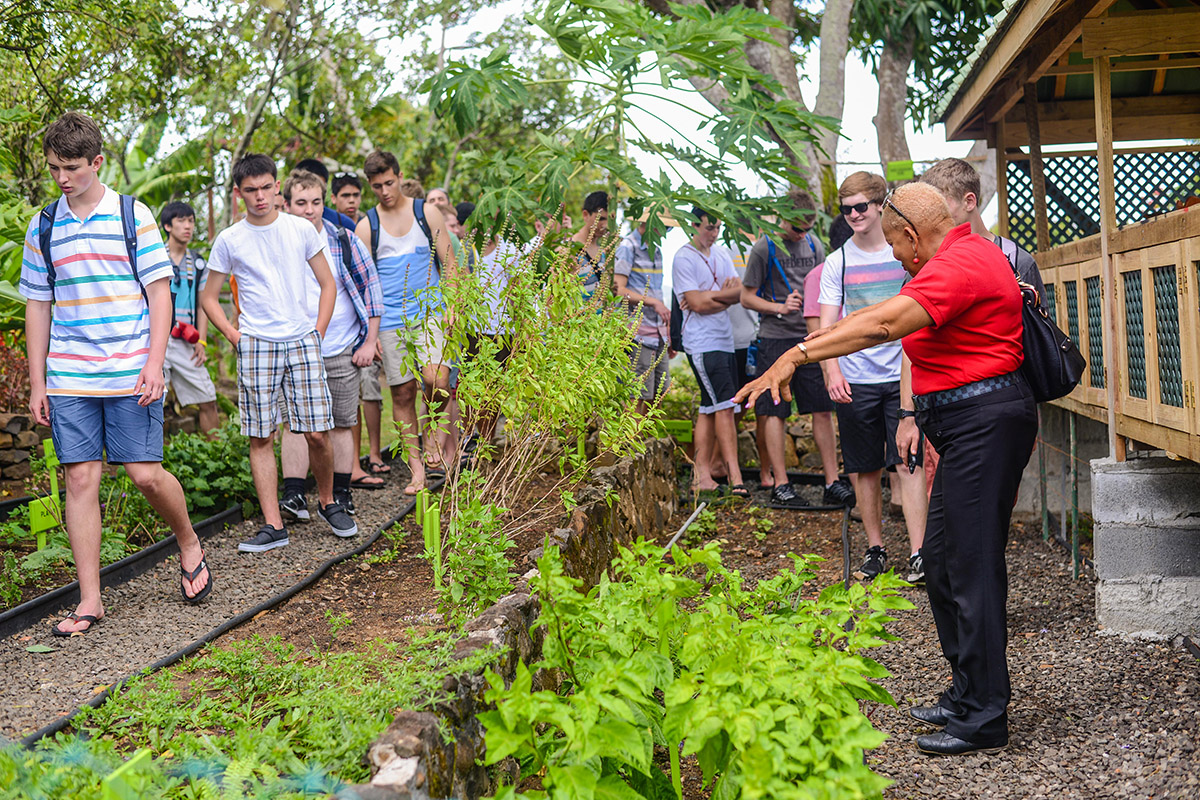 Barefoot Holidays St. Lucia Boasts Essence Of Saint Lucia Experience
Barefoot Holidays, located at Greenwood Terrace Garden, offers an authentic St. Lucian experience blending the past and present. Come, See, Taste and Smell the Essence of St. Lucia!
At Greenwood Terrace, stroll through the pristine gardens. Here you will learn about a multitude of tropical fruits, trees and flowering plants; all conveyed by your knowledgeable guide. See a 'Traditional Medicinal Herb Garden' and learn how our forefathers used these herbs for healing and maintaining good health.
Travel back in time as you view the ancient 'Platene' used for Farine and Sugar making. See an "Old Styled Fowl Coop" (Hen House), traditional outdoor cooking place and a stone "Baking Oven", used for baking bread. Discover the secrets of local Coconut Oil and Bay Rum, a by- product of the Bay Leaf.
Learn intriguing facts about our Traditional Creole dress and try on the Headwear. View a brilliant display of historical items, artifacts and utensils all found in our on-site Mini Museum. Savor a variety of tropical fruits, island delicacies and local rum tasting.
HIGHLIGHTS – An Authentic Island Experience, Discover the Secrets of the Making of Local Coconut Oil, admire a Brilliant Display of Amerindian Utensils, Taste Fresh Tropical Fruits in Season and Visit a local Medicinal Herb Garden.
About Barefoot Holidays
Barefoot Holidays St Lucia is an award-winning full-service Destination Management Company offering a multitude of exciting things to do in St Lucia. In operation for over 30 years and continue to set the standard for excellent customer service and delivery to our distinguished clientele who visit St Lucia and the Caribbean. We continue to craft the perfect experiences for our existing clients and always look forward to planning things with new clients. We welcome them to the 'Barefoot Holidays St Lucia' Family. All things considered, there is nothing that you may request that Barefoot Holidays St. Lucia fails to provide. contact us toll free via telephone UK – 44 1204 322 107, US 1 315 207 3507 or via email at info@barefootholidays.com.