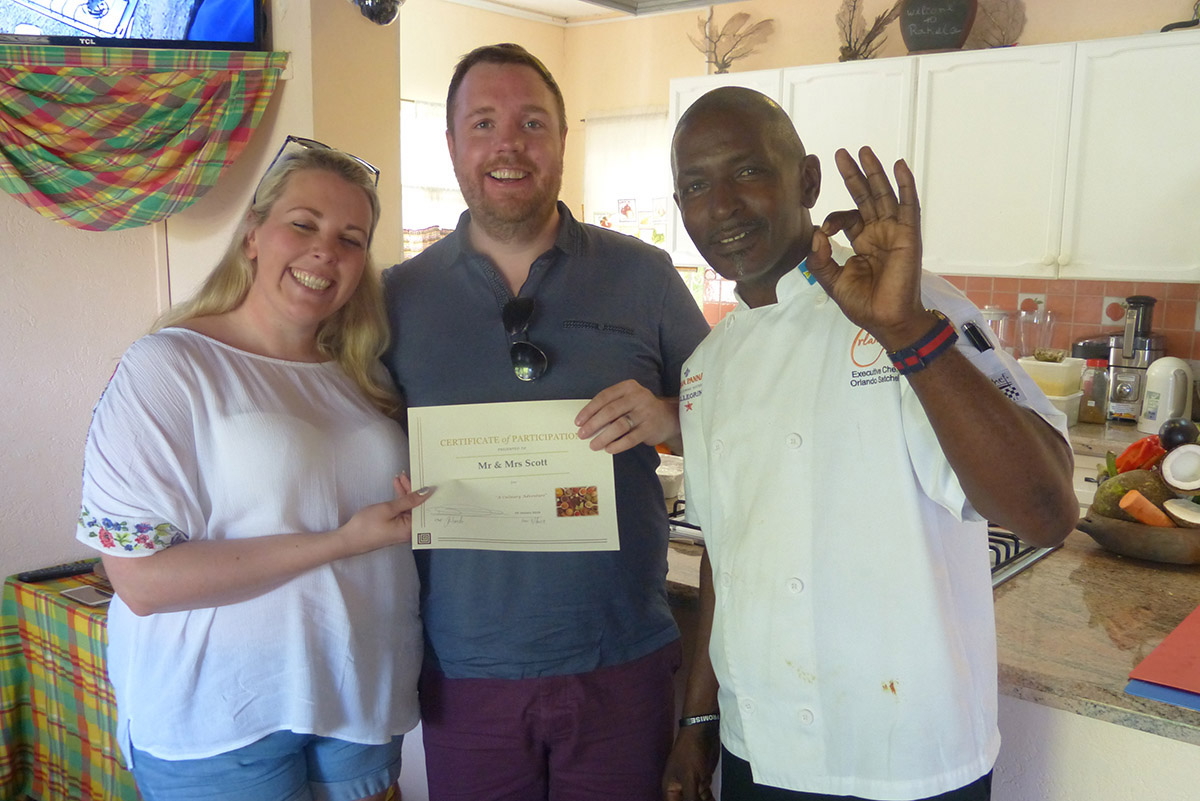 Barefoot Holidays St. Lucia Boasts Flavours Of Saint Lucia Experience
Barefoot Holidays, located at Greenwood Terrace Garden, boast the 'Flavors of St. Lucia' experience. A visit to St. Lucia can be enhanced by exploring the island's creole cuisine through a specially designed cooking experience. Learn how over the years, St. Lucians combined and blended a fascinating number of herbs, vegetables and fruits into an array of cooked foods that must be tasted to be believed!
Join in the preparation of the various local dishes. Try your hand (if you wish) under the guidance of our expert island chef. See the magic take place right before your very eyes and enjoy the tasty dishes. This experience includes fond memories of this authentic "Island Cooking Experience" and a relaxing walk through the beautiful garden, replete with an array of tropical fruits, flowering plants, a local medicinal garden and much more. This hands on, informative, relaxing and educational experience is a 'must do' for all.
HIGHLIGHTS – A Traditional Herb Garden, An Authentic Culinary experience, Discover the Secrets of St. Lucian Cooking, Admire a Brilliant Display of Artefacts and Utensils, a Close-Up Encounter with Historical and Cultural aspects of life on the Island.
About Barefoot Holidays
Barefoot Holidays St Lucia is an award-winning full-service Destination Management Company offering a multitude of exciting things to do in St Lucia. In operation for over 30 years and continue to set the standard for excellent customer service and delivery to our distinguished clientele who visit St Lucia and the Caribbean. We continue to craft the perfect experiences for our existing clients and always look forward to planning things with new clients. We welcome them to the 'Barefoot Holidays St Lucia' Family. All things considered, there is nothing that you may request that Barefoot Holidays St. Lucia fails to provide. contact us toll free via telephone UK – 44 1204 322 107, US 1 315 207 3507 or via email at info@barefootholidays.com.