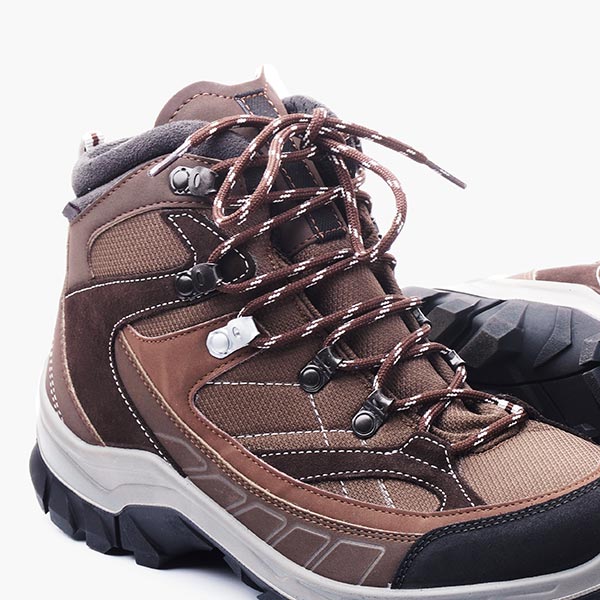 Waterfall Quest … a magical Tour by Barefoot Holidays DMC St. Lucia!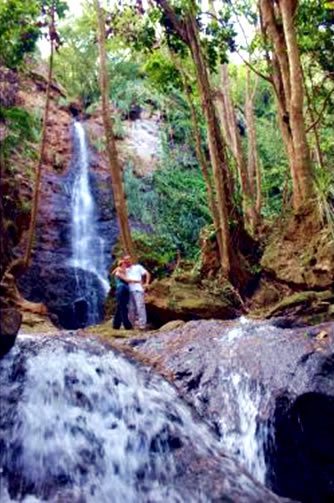 Lying on a gorgeous beach, sipping a tropical cocktail and listening to the relaxing sound of the waves crashing on the shore is undoubtedly a must in every Caribbean Vacation. But is this enough to make your holiday memorable, fulfilling and unique?
Wouldn't you just love to add a little bit of adventure in it, exploring wondrous sites, discovering hidden St. Lucian treasures and impress family and friends with amazing pictures?!
We bet you do and Barefoot Holidays DMC has exactly what you need! A mesmerizing waterfall hike, ideal for intrepid explorers and leisurely day-trippers alike…
Join us on a moderately rated hike as you venture in a spectacular plantation … Admire the bountiful richness of mother nature, inhale the captivating scents of the tropical flora, listen to the songs of exotic birds and  taste flavoursome fresh fruits.  Follow the sound of the water tumbling over the rocks as you stroll along this enchanting trail, which will lead you to a beautiful 30 ft high waterfall.
Gaze at the sheer beauty of the cascading water and reward yourself with refreshing baths and breathtaking vistas from soaring overlooks.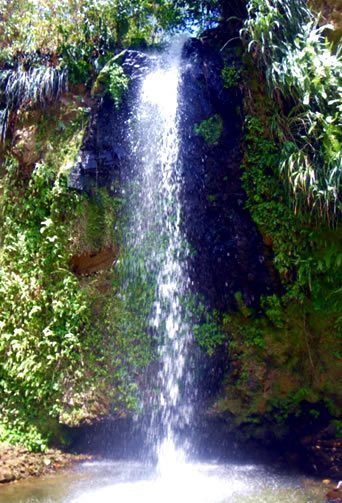 Waterfalls have been always considered one of nature's most amazing wonders: their enigmatic charm and unparalleled allure have been fascinating mankind for centuries and many are the references to their mystic powers steeped in ancient history and legends.
Witness this spectacle of nature and ease tension and stress away in a lush oasis of sultry tranquility. More than a simple hike, better than a beach day, this enriching excursion gives you the opportunity to see a part of Saint Lucia unknown to the most and to create unique and magical island memories