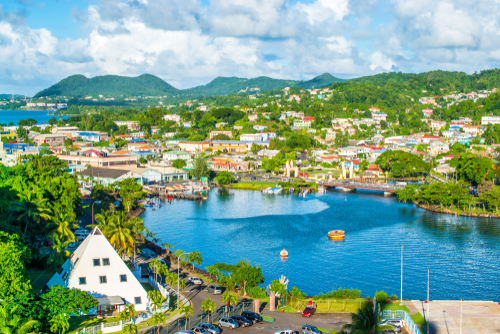 St. Lucia Day Trips
A visit to our island is incomplete if you do not journey beyond your resort or villa to experience all that this island gem has to offer. There are many wonderful activities to experience in St. Lucia! Working with a local specialist is ideal for planning this type of activity. Barefoot Holidays St. Lucia, your Travel Specialists, can work with you to plan amazing day trips that would yield memories that would last a lifetime. 
St. Lucia Day Trips
Barefoot Holidays St. Lucia invites you to immerse your senses in a delightful St. Lucia day trip. The island's exotic beauty truly captures the luxuriant allure of the Caribbean. It is home to one of the Caribbean's most famous landmarks, with its two towering volcanic cones, Gross Piton and Petit Piton, which are a must-see! Enjoy trips to St. Lucia's volcanic origins, explore a Drive-in Volcano or take a dip in the therapeutic Mineral Mud Bath of the Sulfur Springs. Explore this beautiful island paradise for a truly amazing adventure. 
The towering peaks and gorgeous coastline, the Drive-In Volcano, the Botanical Gardens, Culinary Classes and museum tours at Greenwood Terrace, Snorkeling, exploring fishing villages, local lunch, delicacies, and more.  Enjoy a full-day cultural immersion. St. Lucia, Let Her Inspire You!
About Barefoot Holidays
Barefoot Holidays St Lucia is an Award-Winning Full-Service Destination Management Company dedicated to providing a multitude of Services and excursions to visitors. We continue to craft Ideal Experiences and to welcome our many clients to the 'Barefoot Holidays St Lucia' family. No request is too small or logistically complicated for us to handle.