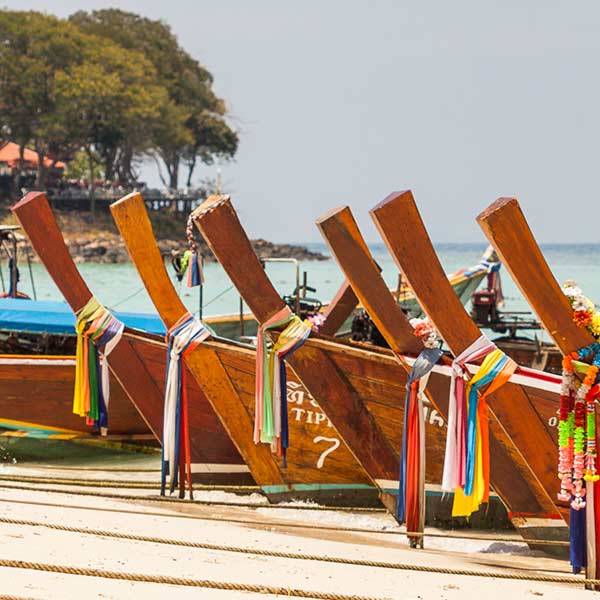 Saint Lucia is for Lovers! Top 5 Romantic Things to do on Island
Saint Lucia is renowned as one of the world's most romantic destination as the island offers soft, white sand, azure waters and beautiful views everywhere you turn. When planning a romantic escape, choose activities that will enhance the mood of the trip.
Top 5 Suggested Romantic Activities
1. Sip Champagne on Rock Pool at Cap Maison

The new Rock Pool, a natural rock pool that fills with sea water as the waves surge to the base of the cliff, is tucked next Rock Maison. It has a submerged bench and is an ideal place for couples to immerse themselves while enjoying champagne and a cocktail at sunset. Three carved out "ice buckets" are also in the rocks, awaiting a bottle of white wine or champagne.
2. Kiss Under The Piton Falls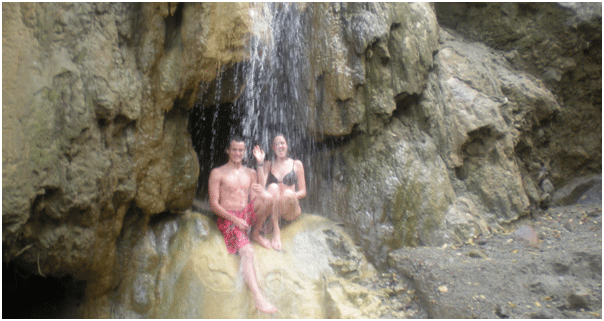 St. Lucia is noted for its intriguing bodies of water, including the Piton Falls – today, visit the picturesque town of Soufriere and waterfall where the two of you can dip and share a kiss beneath the cascading waters of the warm mineral waterfall.
3. Laze in a Hammock at Secluded Anse Mamin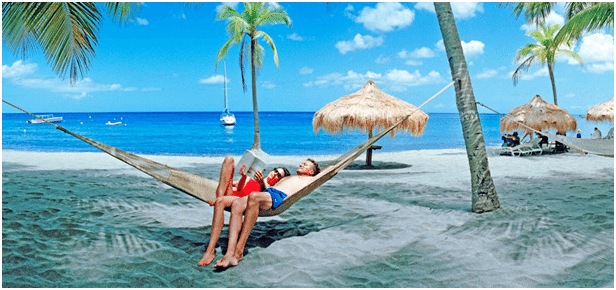 This is the ideal spot to laze and sway in a hammock with your loved one.  Spend a cozy and lazy afternoon soaking in the ocean sounds and listen to the Caribbean breezes rustle the surrounding palm trees.
4. Take a Mud Bath Together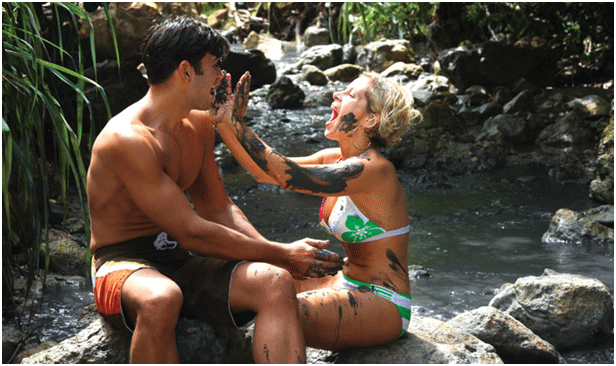 Couples who want to add a uniquely sensual element to their St. Lucia holiday activities may enjoy an invigorating mud bath, at the Sulphur Springs park, Caribbean's only drive in volcano.  Smear the fine gray mud on each other's skin and then rinse off in the warms waters of a waterfall.
5. Romantic Sunset Cruise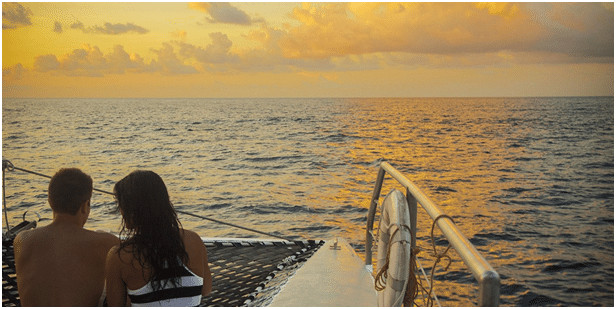 Sail the coastline of the tropical island paradise of St. Lucia, with the sounds of sweet sax while watching the sunset, savouring delectable hors d'oeuvres and sipping champagne. Simply steal away, find a quiet spot where you can be alone together, and remember why you fell in love in the first place.