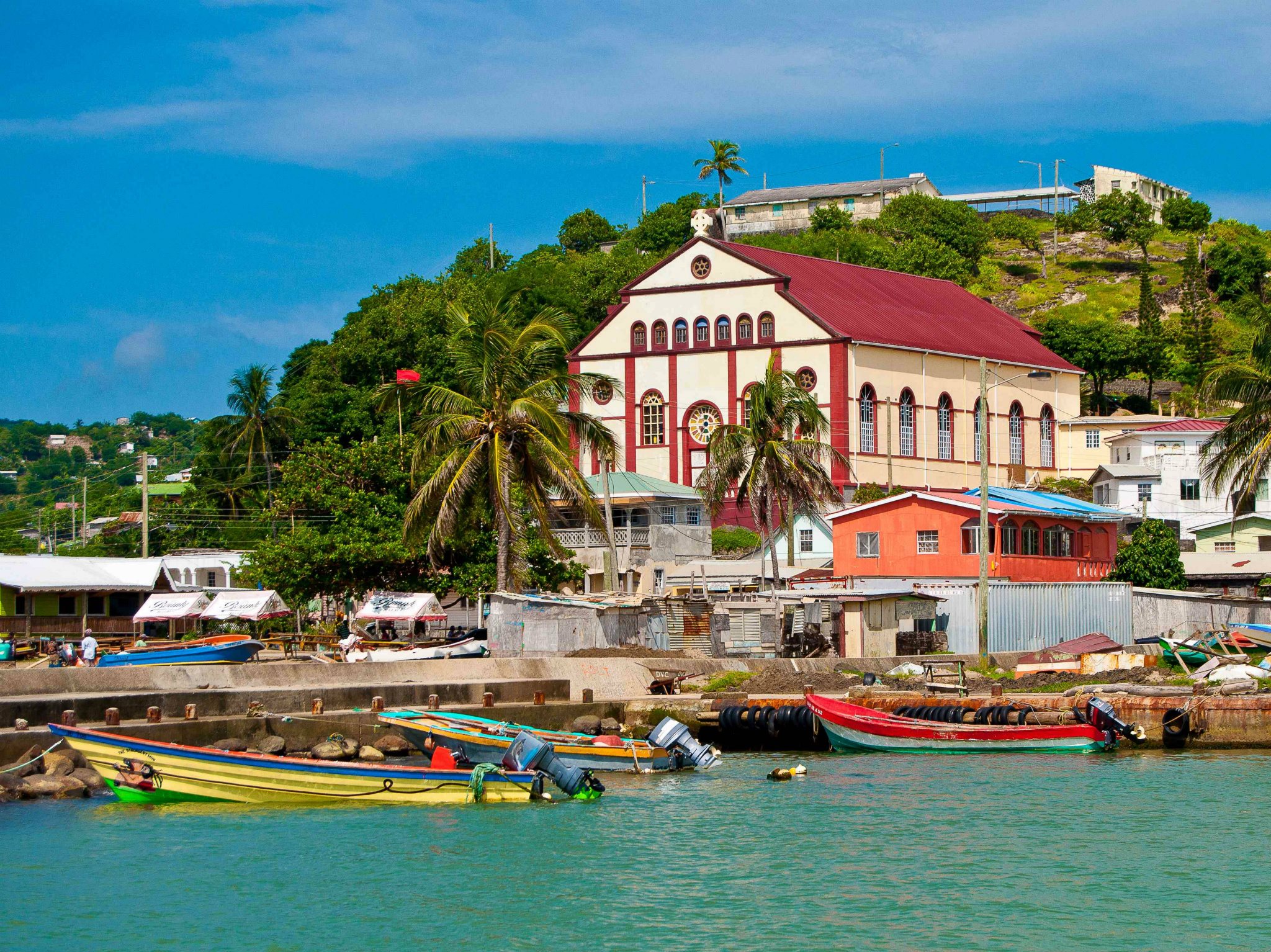 Go West with Barefoot Holidays St. Lucia!
A brief drive from Castries, St. Lucia's capital, takes you into Anse La Raye, which is located on the island's West Coast. The hustle and bustle of the town give way to endless expanses of rich vegetation and meandering roads that lead to the inner part of one of the island's rural villages.
Anse La Raye village, which is also known as Bay of Rays, is named after the rays found in the village's bay. The village is generally known for its Fish Fry held every Friday on Front Street near the pier when the local fishermen's catch lobsters, fish and lambi (conch) and they are prepared into scrumptious delights by the gracious sellers.
Anse La Raye native, Reeves Lawrence, alias Met La, says the village is important to the island's overall success, due in no small part to its ideal location and tourism industry offerings.
"Anse La Raye is well placed in terms of its proximity to Castries and many visitors usually visit the village," he says. "There's also the nearby Marigot Bay Marina from where yacht loads of people come to Anse La Raye to experience the beautiful beaches." The popular Fish Fry Friday on the Anse La Raye Waterfront poses great lucrative benefits to the public." The village also has the enchanting Anse La Raye Waterfalls and River Rock Fall. The friendly people of Anse La Raye welcomes one and all.
A short drive with a Barefoot Holidays experienced driver could take you further into the West Coast that leads you up to Canaries which borders Anse La Raye. In many ways, both Anse La Raye and Canaries possess very similar attributes – depending on whom you ask, but to Canaries Village natives, their village is unmatched.
Canaries is known for its quiet nature, it is known for its resourceful people, making it one of the most superb places in Saint Lucia. If you are looking for somewhere to relax in peace and quiet, Canaries is definitely a great place to be. Similarly, to Anse La Raye, the residents of Canaries have customarily made their living through farming and fishing. Farming has been on the decline in both villages while fishing has become the mainstay. Civil servants and hospitality workers make up a large share of the communities' residents.
Learn more about the history of St. Lucia by signing up for one of our tours today.