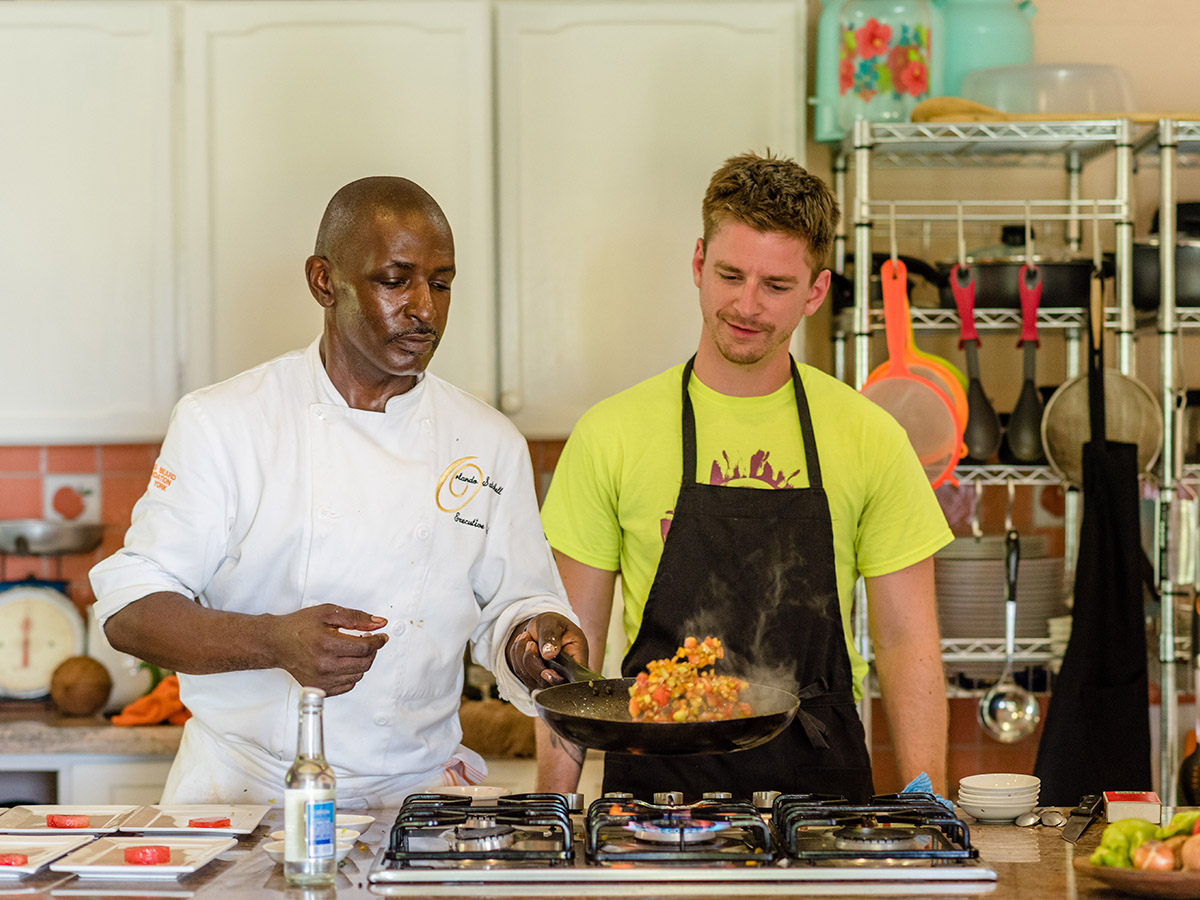 Fish Cakes / Accra Recipe
Who We Are
Barefoot Holidays DMC St. Lucia is a two-time winner at the World Travel Awards. Hailed as "The Oscars of the Travel Industry", the World Travel Awards is recognized as the ultimate travel accolade and is regarded as the highest achievement that a travel company could ever hope to receive. The Barefoot Holidays St. Lucia team is honored to have won this esteemed accolade which reflects the company's constant efforts and commitment to excel.
Signature Dishes
"The fastest way to become immersed in the culture and history of St. Lucia is to learn about its cuisine," said Erwin Louisy, President of Barefoot Holidays. "The authentic, hands-on demonstration introduces guests to the techniques, traditions and Creole recipes passed on through generations. Participants are sure to carry this unique knowledge home with them and incorporate it into their everyday lives, long after their vacations end." Below is the recipe for our famous Fish Cakes.
Ask about our Flavors of St. Lucia Cooking Tour.
Well-known St. Lucian Master Chefs, Chef Orlando, and Chef Pascal, lead the tours and teach guests their cooking techniques and how to use local fruits, vegetables, and herbs "island-style." The three-hour demonstration is held at the "Greenwood Terrace Heritage Experience", a new cultural attraction comprised of lush tropical gardens, a culinary facility, and a mini museum.
Fish Cakes / Accra Recipe
Ingredients:
2 cups flour
2 tsp baking powder
1/2 lb chopped shredded saltfish
2 scallions, chopped
1/2 medium size chopped bell pepper
3 chopped seasoning peppers
1 small onion, chopped
2 chopped cloves of garlic
1 tsp thyme
1 tsp baking powder
1 tsp chopped parsley
hot pepper sauce to taste (optional)
water for mixing
cooking oil for frying
Preparation:
1. Boil the saltfish twice to remove excess salt. Shred the saltfish.
2. Combine the chopped green pepper, seasoning peppers, scallions, shredded saltfish, onions and garlic in a bowl.
3. Add remaining ingredients except water and mix thoroughly. Carefully add water making sure that the mixture reaches a thick consistency.
4. Beat the mixture until all ingredients are well folded in.
5. Heat the oil in a frying pan and drop the mixture by spoonfuls into the hot oil. Fry until both sides are brown.
6. Place fishcakes on paper towel to absorb the excess oil.