Choosing the Right Dress!
Choosing the Right Wedding Dress
Apart from choosing the location, the next most difficult thing for a bride is her dress; Choosing the right Wedding Dress. Selecting a Dress for that special day is never as easy as going to the grocery store. In fact, your dress selection depends on where you are getting married and definitely your wedding theme. For example, would you wear a ball gown to a beach ceremony? We were hoping not!
Here is a list of the Top 3 Wedding Dresses Tips that can help you when Choosing the right Wedding Dress for your beautiful Destination Wedding on Saint Lucia. It is always wise to choose a dress where all three of these factors are considered; Comfort, style and ease of movement.
No veil – No trail
No Extra fabric is needed! While the traditional Wives-to-be may settle for a beautiful white laced veil or a hand-knitted dress trail, there is not much need for this with a Destination Wedding in the Caribbean. It is wise to choose a gown with a style that keeps you looking and feeling cool; bearing in mind that you will be in a tropical environment.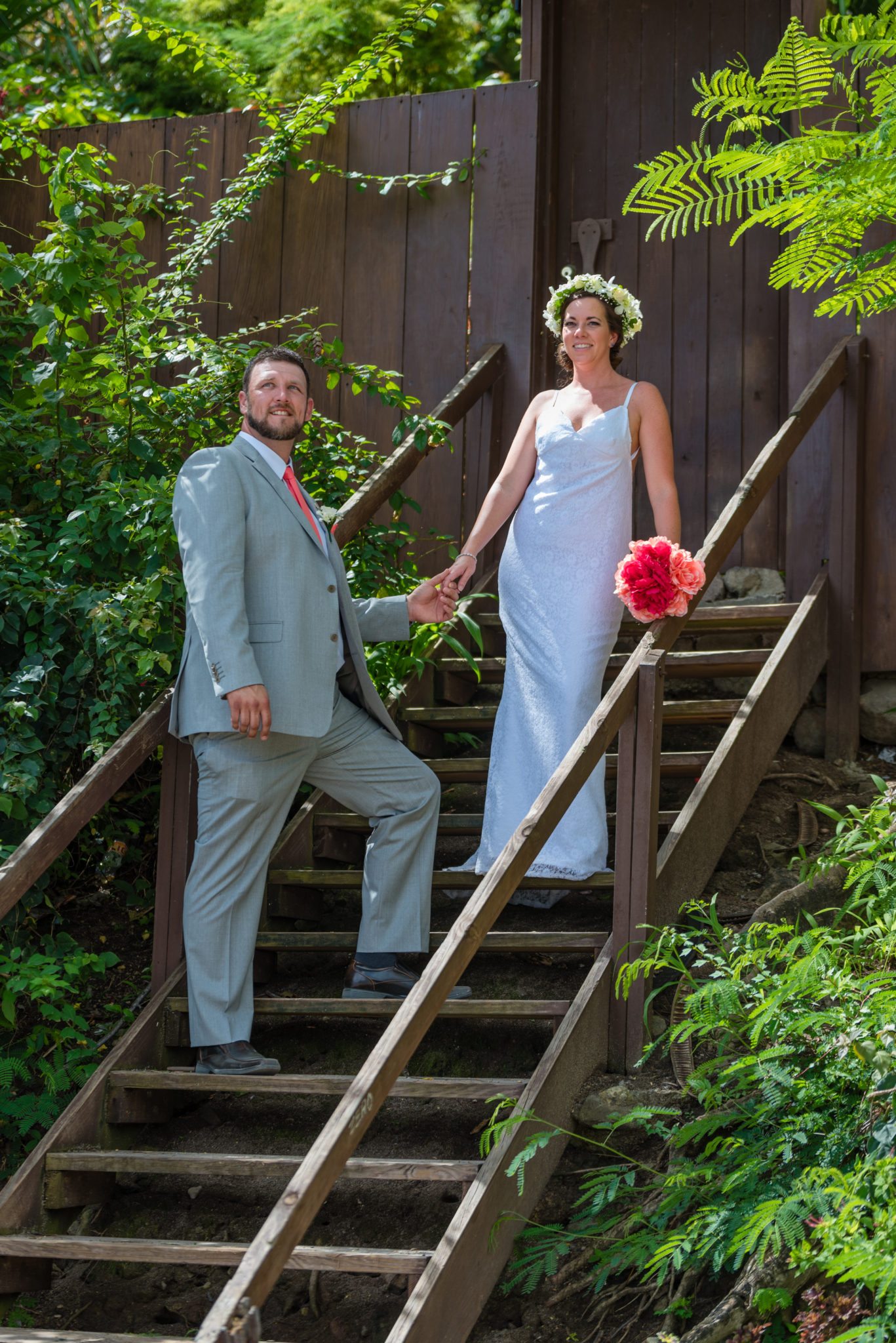 2. Air out
For a Destination wedding it's okay to show a little more skin. In fact, dresses made of airy fabric are great selections. Who doesn't want to look simple yet stunning? Being able to feel the tropical breeze while tying the knot is a A plus. Probably the whole idea of actually having a Destination Wedding! Airy Dresses are stylish, budget friendly and comfortable; A Three in one package.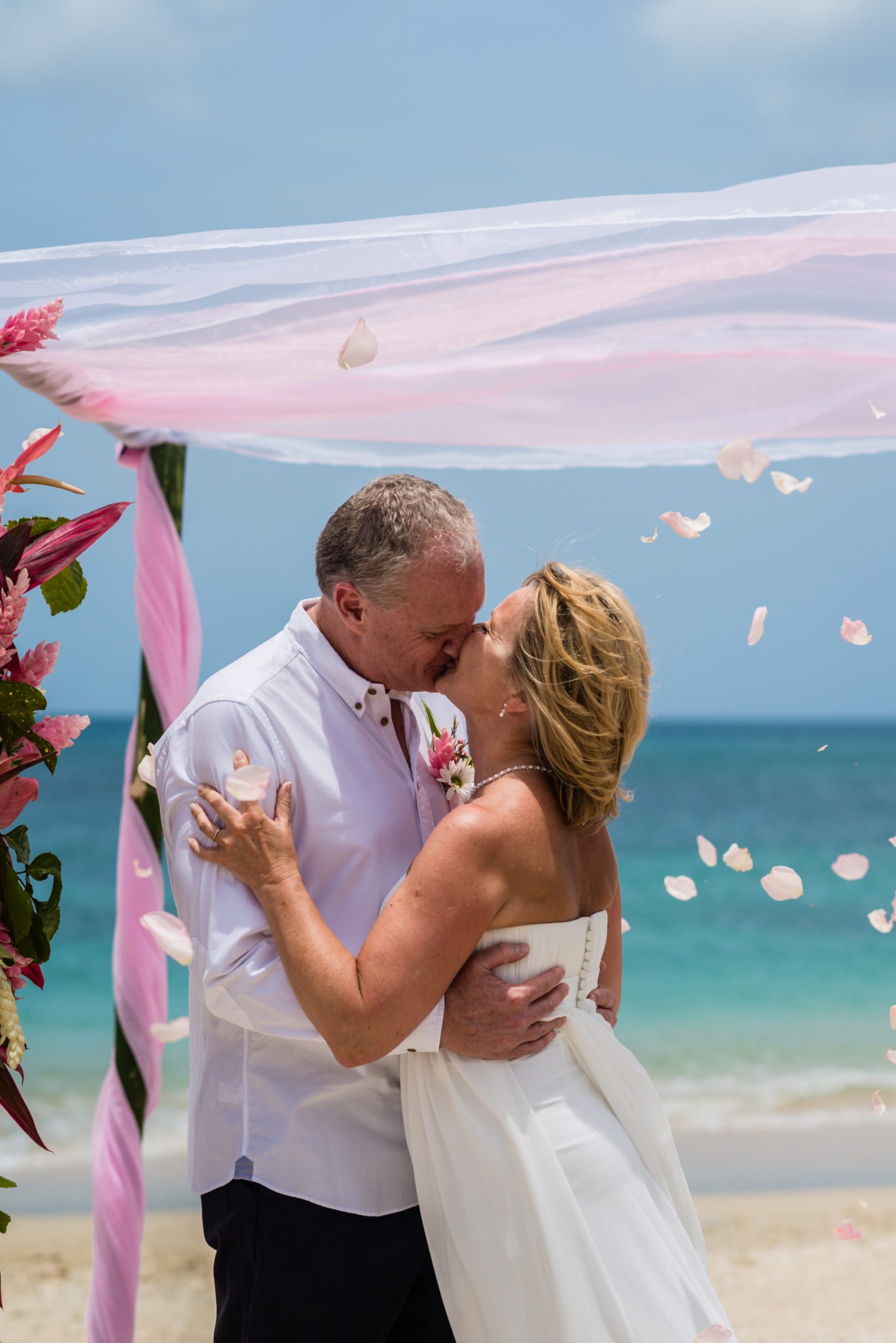 3. Go Small
We know it is a wedding; and perhaps you may want to rock that brand new Designer dress you bought. But also keep in mind that a formal beach wedding is a bit more casual than what you might wear to a traditional wedding. So the ball gowns are not necessary. The lighter your gown the more freedom you have for your Photo sessions and movement, especially if you are celebrating with family and friends.