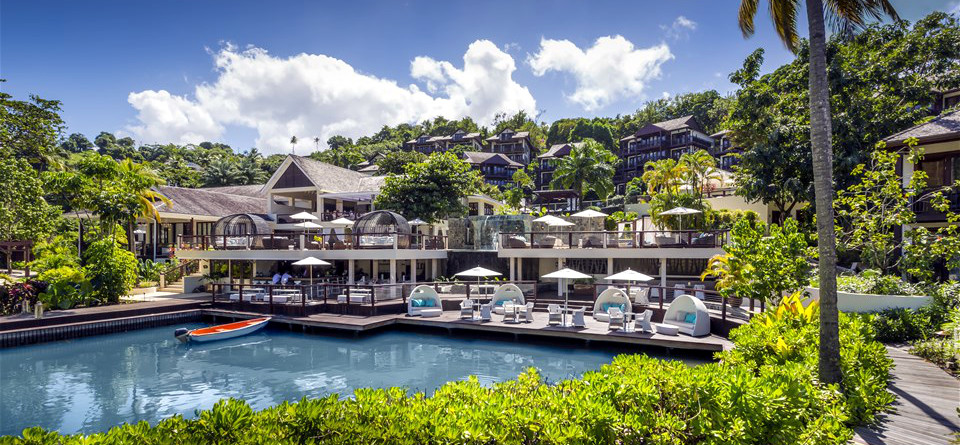 Resort Accommodations in St.Lucia
It's not so easy selecting one from the wide array of Resort Accommodations in St.Lucia .
When taking a trip to Saint Lucia, it is always wise to select the best hotel in St. Lucia to suit your needs. Choose from an array of Resort Accommodation in St.Lucia, from a five star luxury hotel to a small intimate inn or a uniquely-designed villa. Whether you are looking for perfect hotels in St. Lucia for a leisurely family vacation or a romantic getaway, embark on a journey beyond compare that Barefoot Holidays has artfully crafted for you. Barefoot Holidays made this much easier to discover some of the best resort options on the island, we provide you with world class options for accommodation and facilities with a wide choice of luxury hotels. See brochure above.
At Barefoot Holidays we believe everyone is unique so we cater for every individual differently. On an island with an extensive selection of hotels and resorts, we understand how difficult the task may be to select the best suitable for you. We have partnered with many hotels in St. Lucia offering something to suit every taste and budget. Choose from beach front resorts, hotels ideally located in the north and south of the island or luxury villas where you can experience the peace and tranquility amidst it all.
We are dedicated to working with you until you have selected the Resort Accommodation in St.Lucia that best suits you. Barefoot Holidays will offer you a variety of choices to choose from. So, expect to make difficult choices like; whether or not an ocean view is better than a suite just below the Majestic twin Peaks. Your selection process is made easier with the assistance of Barefoot Holidays team of Hospitality Experts. Not to mention, our travel Rep. service that provides answers to all your queries and questions.
For assistance Contact us at info@barefootholidays.com